Power Generator Components (Valves)
Pacific Steel Mfg. manufactures turbine valves for power generators used in thermal power plants. Our proprietary forged turbine valves are highly rated by power plants both within Japan and elsewhere.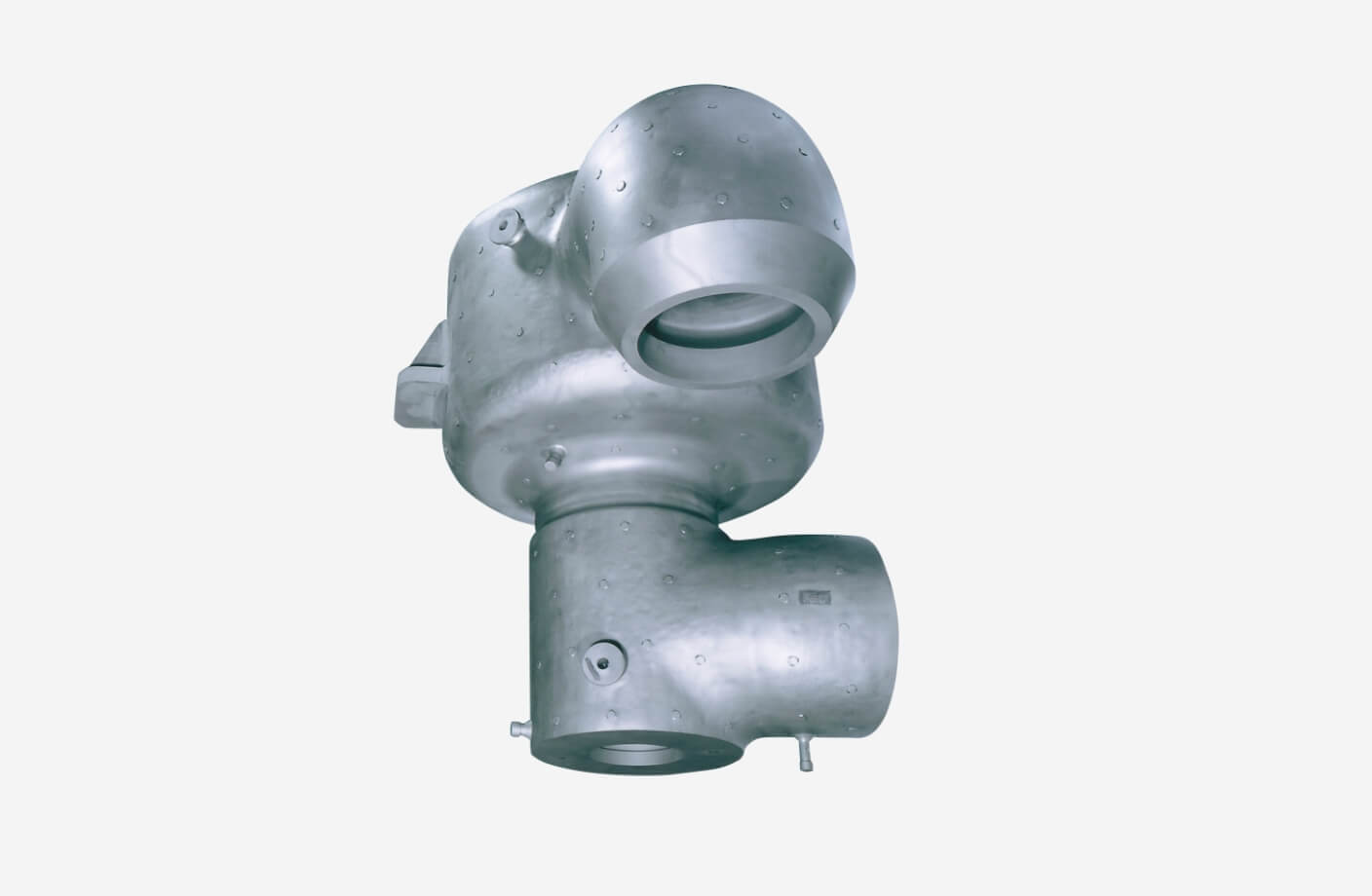 Steam turbine valves in thermal power plants are required to perform the functions of stopping and controlling the flow of steam and preventing backflow, while being exposed to high-temperature high-pressure steam (exceeding 600°℃ and 25 MPa). Accordingly, the products are required to be durable and accurate.
What is a turbine valve for power generators?
A turbine valve refers to a part that controls the steam in the piping, and has a different shape depending on its function (e.g. combined reheat valve, steam stop valve, etc.). All products of this category are made by free forging, where dies are not used, allowing us to manufacture valves of various shapes according to our customer's requests.
Other related products
Main steam control valve(CV)

Individual weight: 7 tons
Dimensions: 1,369 (H)☓1,002 (W) ☓2,645 (L)
Material: CrMoV steel

Main stop valve & governor valve(MSV & GV)

Individual weight: 15 tons
Dimensions: 1,305 (H) ☓ 2,936 (L)
Material: SFVAF28