From steelmaking to forging and machining
We are one of the few companies in Japan that have this kind of fully-integrated production capability, and achieve the quality to satisfy our customers' needs.
Main Facilities
Pacific Steel Mfg.'s Toyama Works is a fully-integrated steelmaking factory with facilities for everything from steelmaking to machining.
Our main facilities are listed below.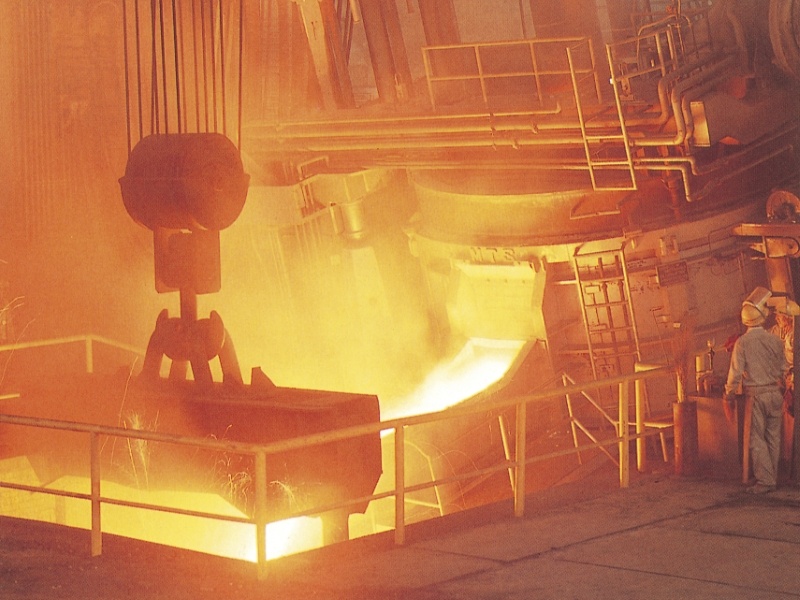 40-ton Héroult electric furnace
Steelmaking Facilities
40-ton Héroult electric furnace (Max 60 tons)
Vacuum oxygen decarburization (VOD) furnace (50 tons/cycle)
20-ton and 3-ton electro-slag remelting (ESR) furnaces
40-ton ladle refining furnace (Max 80 tons)
Vacuum degassing facility (50 tons/cycle)
100-ton Ladle Furnace (Max. 100-ton)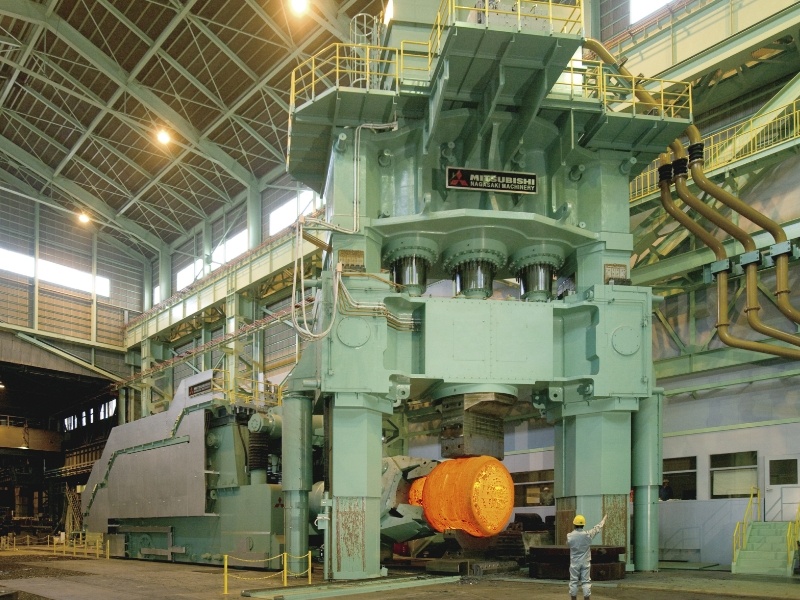 8,000-ton hydraulic press
Forging Facilities
8,000-ton hydraulic press / 160MT manipulator / 120-ton crane / new heating furnace
4,300-ton press / 100MT manipulator / heating furnace
500-ton press / manipulator / heating furnace
Multi-torch gas cutting machine with NC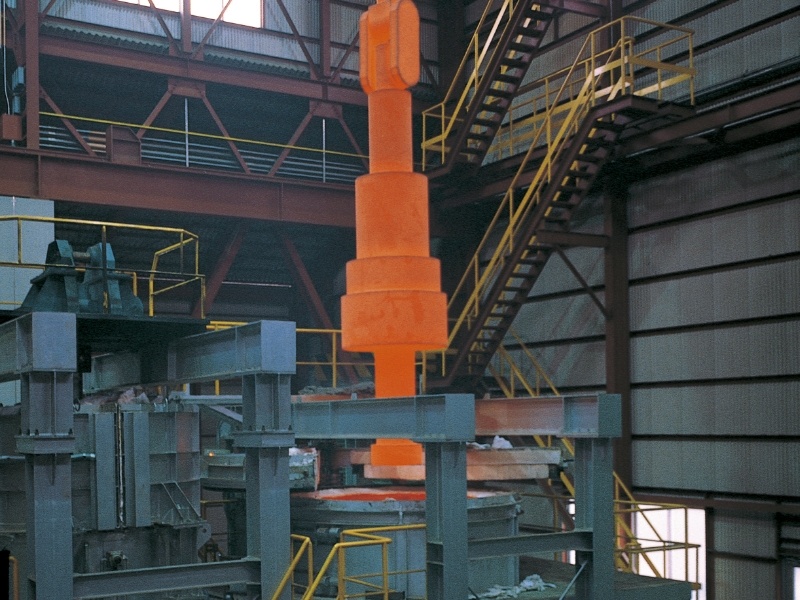 Vertical electric furnace
Heat Treatment Facilities
Vertical electric furnace
Vertical oil tank
Vertical fountain / spray / air blast cooler
Water tank / oil tank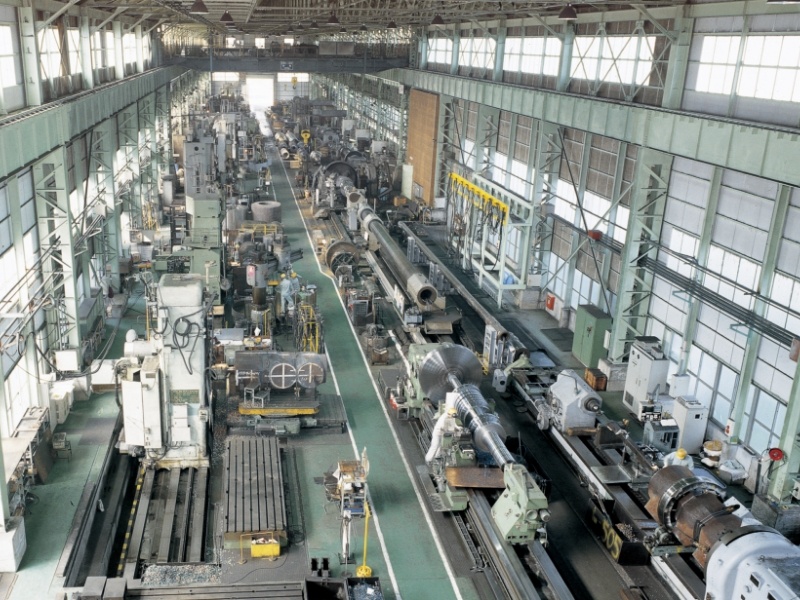 Machining Shop
Machining facilities
Five-face machining center
Vertical lathe
Machining center
Sawing machine
lathe
Horizontal boring machine
Boring and Trepanning Association (BTA)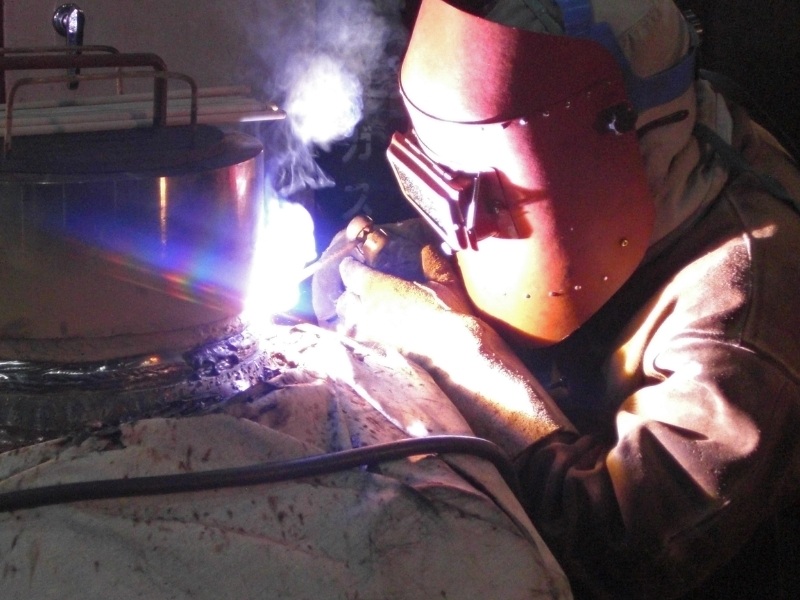 Welding
Welding Facilities
Welding machine
Gouging machine
SR furnace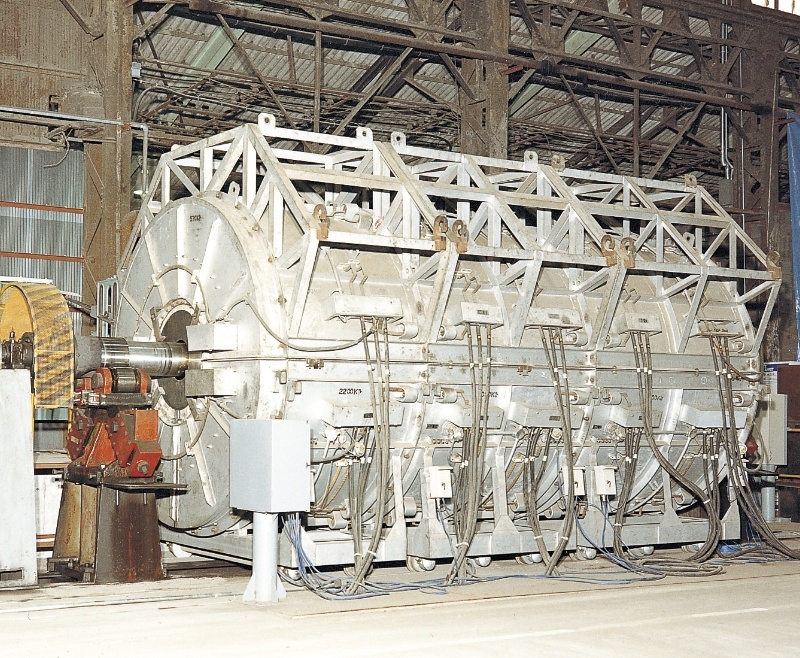 Heat stability testing machine
Inspection Facilities
Analyzers
Drop weight tester
Ultrasonic flaw detector
X-ray residual stress analyzer
Electron microscope
Fatigue testing machine
Mechanical testing devices (tensile tester, impact tester, hardness tester)
Creep tester
Magnetic particle testing machine
Heat stability testing machine (for turbine rotors)
Optical microscope
Radiographic testing (RT) machine