From steelmaking to forging and machining
We are one of the few companies in Japan that have this kind of fully-integrated production capability, and achieve the quality to satisfy our customers' needs.
Service Flow
1
Inquiry
Basic data (shape, weight, intended use, etc.) are confirmed. Drawings and other related documents are also requested in advance.
2
Meeting
Details (material, delivery schedule, etc.) are worked out based on the drawings and other documents.
3
Presentation of quotation
5
Shipment
delivery
The product is rustproofed, packed, and shipped.
Manufacturing Process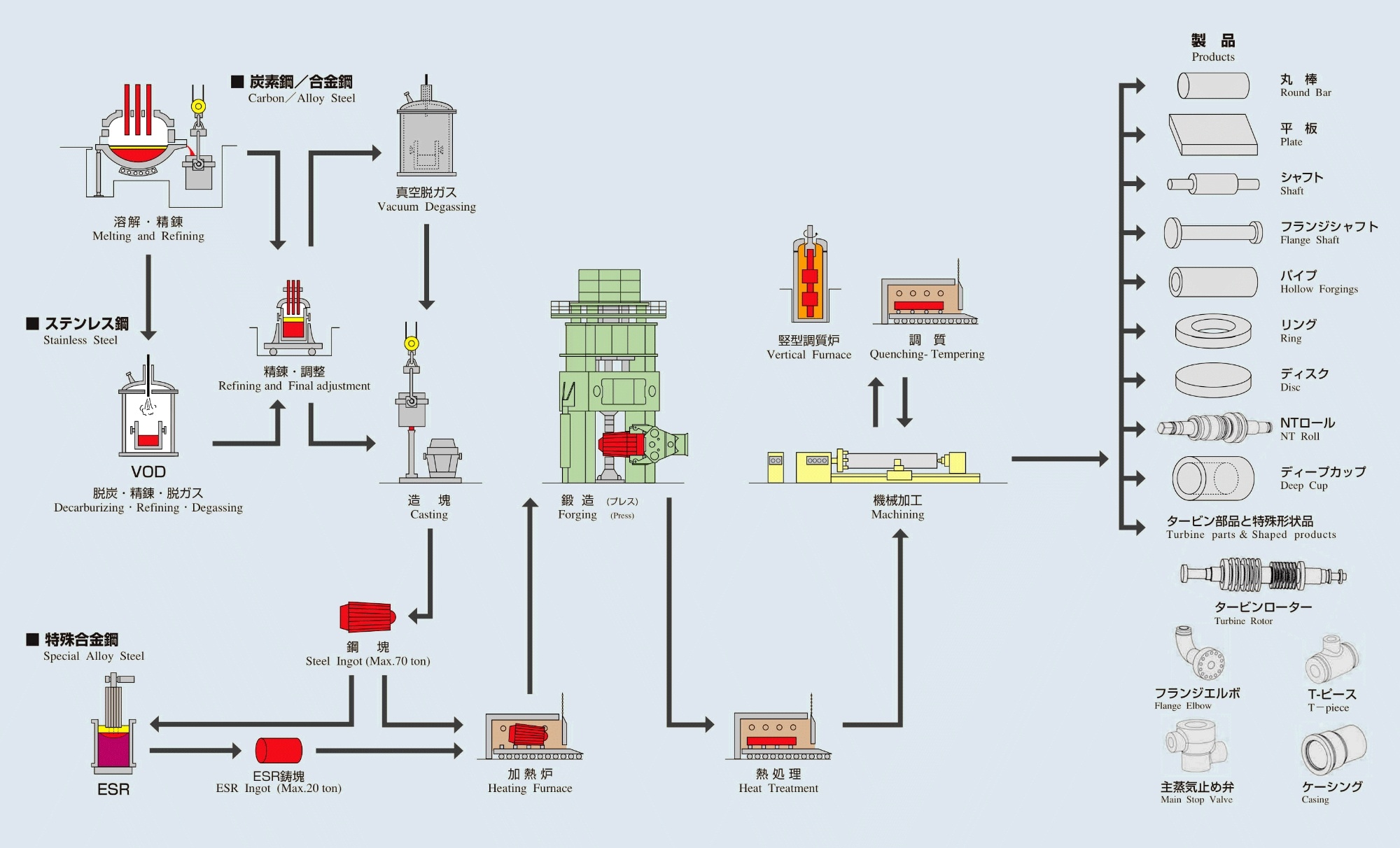 Steelmaking
Steelmaking refers to the process of melting and solidifying steel.
Forging
Forging is a technology in which the material is given its general shape.
Heat treatment
Heat treatment modifies the material properties of steel.
Machining
Machining gives the final shape to the product.
Inspection & Quality Control
The products of Pacific Steel Mfg. undergo various inspection processes to ensure high quality.
We take all possible measures to manage product quality, such as the heat stability test (which determines the deflection of products by applying a temperature difference of more than 500 ℃), the tensile test to evaluate strength, and the impact test to evaluate tenacity.
Heat stability testing machine

Impact tester

X-ray residual stress analyzer