Forged Iron for Structure Mill (NT Rolls)
Pacific Steel Mfg. manufactures forged iron for Structure mill used for making railway rails, H-section steel, and other similar products. Our section steel rolling mill rolls, including our proprietary NT Rolls, command the top share in the industry, accounting for 80% of the market.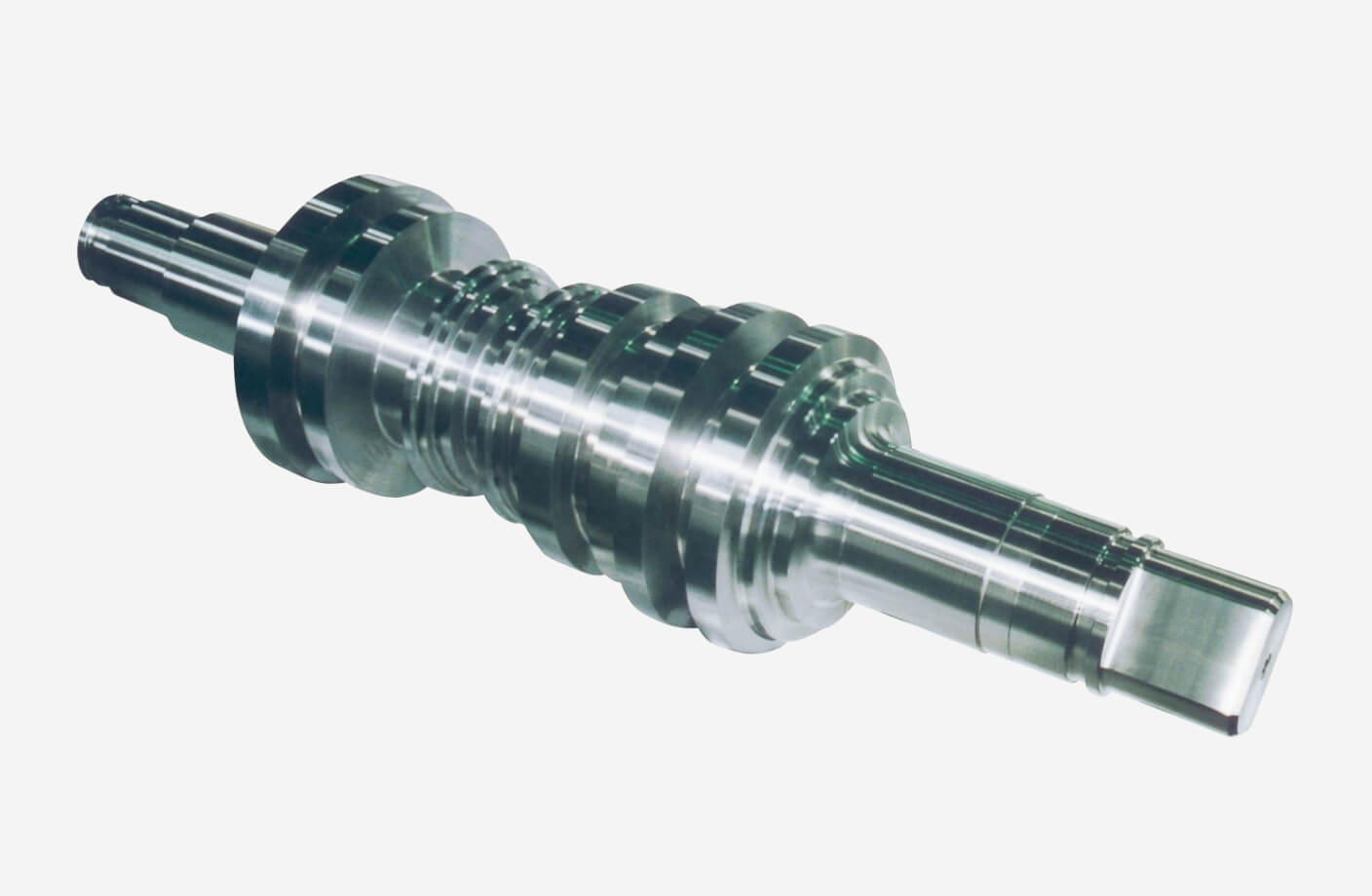 An NT Roll refers to a cast-iron-based forged roll independently researched and developed by Pacific Steel Mfg. They are made of a high-carbon cast iron, which has conventionally been considered difficult to hot-work, by means of a special forging process. Breakage resistance, thermal crack resistance, and abrasion resistance have been dramatically improved compared to cast products, and NT Rolls are highly rated by steelworks both within Japan and elsewhere.
What is rolling?
Rolling is a forming process for giving material a certain shape, where the material is fed and pressed between rotating tools. The rolling process involves a force of thousands of tons; therefore, particularly high quality in terms of strength, flexibility, and smoothness, is required of the rolls that come into direct contact with the steel stock.