With facilities including 4,300-ton and 8,000-ton forging presses, Pacific Steel Mfg. carries out the entire production process from steelmaking to machining, to produce distinctive steel forgings using free forging.
Steel forgings play an important part in various fields, such as electric power,
iron and steel, ships, paper manufacturing, and industrial machinery.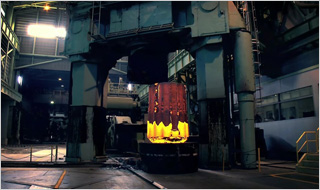 8,000-ton forging press